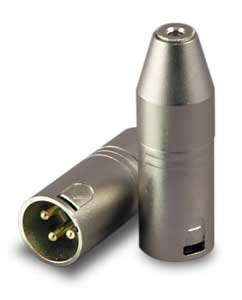 In some situations you need a way to connect a 3 pin XLR audio cable to a 1/8th inch (3.5mm) audio minijack, or vice versa. These adapters and cables can be tricky to find and not all of them are up to the same quality standards (some reviews of these products are terrible– owing perhaps to cheap manufacturing). Here are some of the best reviewed XLR to 3.5mm audio minijack plug adapters and cables we've been able to find: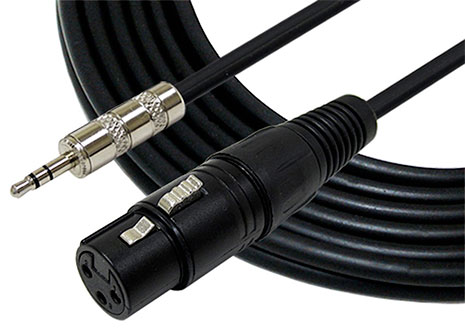 3.5mm Male Minijack to XLR Female 3-pin adapter cable
This six foot black cable converts an XLR 3 pin female plug to a 1/8th inch (3.5mm) minijack audio plug which is male. It comes extremely highly reviewed with more than 100 positive reviews on Amazon as of the time of this article's publication. You can use it for all sorts of uses, like connecting an MP3 player or phone with a headphone jack to an externally powered speaker with an XLR input.
Article continues below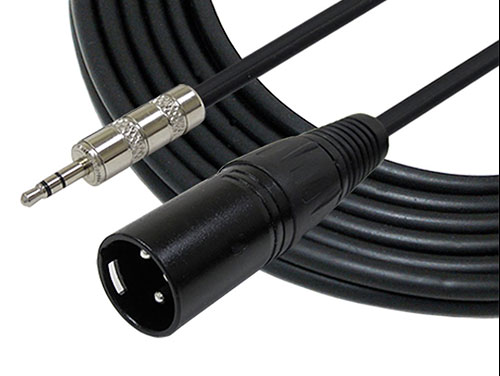 3.5mm Male Minijack to XLR Male 3-pin adapter cable
Here's another 6 foot adapter cable with a 3.5mm audio minijack (for normal sized headphone ports) on one end and an XLR connector on the other. The difference between this cable and the previous one is that the XLR end is a male connector as opposed to a female one, perfect for connecting microphones and speakers or other audio gear.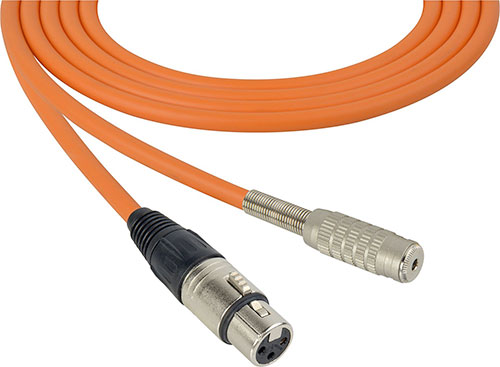 3.5mm Female Minijack to XLR Female 3-pin adapter cable
This bright orange 25 foot adapter cable has two female connectors: one end is a 3 pin XLR female plug, the other is a 1/8th inch (3.5mm) minijack female plug. Both ends of this cable have secure slip-free grip textures so connecting and disconnecting other cables is easy.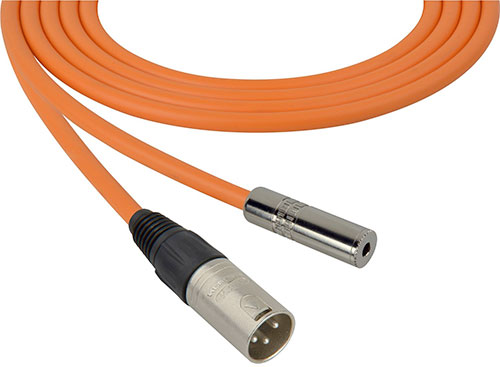 3.5mm Female Minijack to XLR Male 3-pin adapter cable
Although this cable looks almost identical to the previous cable, there are two differences. Instead of being a 25 foot cable it's a 100 foot cable, and instead of offering a female XLR connector on the XLR end, it provides a male one.
Stereo 3.5mm Mini Female to Male XLR Audio Adaptor
In some cases you may not want to use a full length audio patch cable to convert XLR to 1/8th inch or 3.5mm. This small converter plug (or "barrel" in audio parlance) will help bridge the gap between both cables with a male XLR connector on one end and a female 3.5mm connector on the other. One example use is to connect a powered XLR microphone with a small camcorder's minijack port if it doesn't have an XLR input. Note that this solid metal adapter is able to convert stereo audio to mono audio.
Browse more XLR to minijack adapters here.
Read more about XLR connector spec and the 3.5mm plug on Wikipedia.
Related:
XLR to 1/4 inch Audio Minijack Cables & Adapters