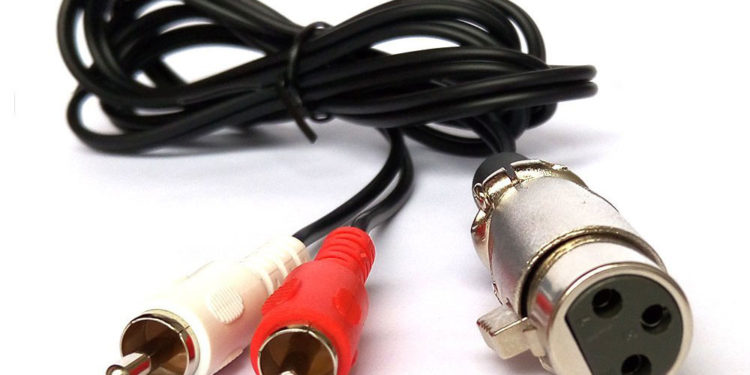 XLR to RCA audio adapter cables are quite handy when you need to connect (for instance) audio from an RCA source to a recorder or camera with XLR inputs. Or when connecting speakers with XLR inputs to a music or video player with RCA outputs. Of course there are plenty of other uses for RCA to XLR audio adapters as well, like connecting DJ controllers to amplifiers and other purposes. Here are some of the best reviewed RCA to XLR or XLR to RCA adapters, cables and converers we could find: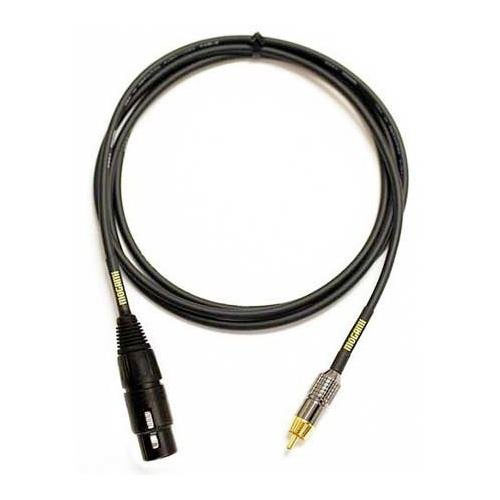 Mogami Gold 6′ XLR Female to RCA Male Cable
Here's a 6 foot (1.82m) long XLR female to male RCA adapter cable. It's gold plated on the RCA end so you can be sure that it'll provide high quality audio transmissions. You might find these commonly used with DJ controllers and equipment, though they have other uses as well.
Article continues below
Mogami Gold XLR Male to RCA Male Patch Cable 6 feet
This XLR to RCA cable offers male connectors on both ends (it's a male RCA to male XLR cable). It features an ultra-high density spiral shield to keep signal noise out and a lifetime warranty.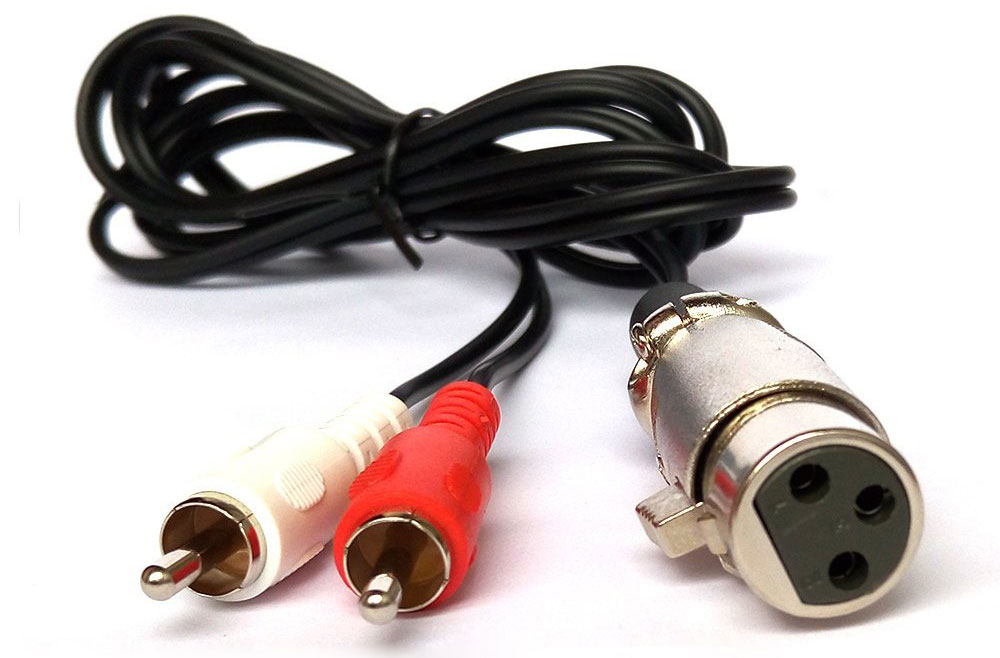 XLR Y Splitter Patch Cable, 1 XLR Female to 2 RCA Male Stereo Plug Adapter Cable
This shielded 5 foot XLR to RCA adapter cable is a patch cable that is actually a Y splitter, offering a single XLR female port and two male RCA jacks. It's a stereo cable, meaning if you have stereo output you won't lose half the signal like on some cables. Pefect for pro audio uses like connecting DJ controllers and amplifiers or home theater setups.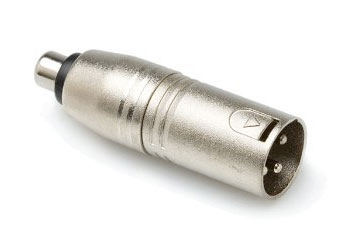 Hosa Male XLR to Female RCA adapter
This short adapter, also known as a "barrel" converts an XLR cable into an RCA cable, with an RCA female connector on one end and a male XLR plug on the other end. Great for circumstances where you don't want a full length cable.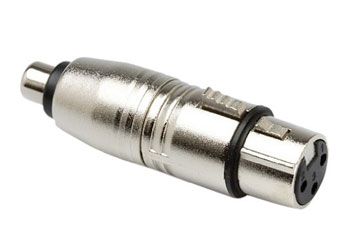 Hosa Female XLR to Female RCA adapter
Here's a female to female barrel type adapter that converts an XLR cable into an RCA cable, or vice versa. Handy for connecting a mixer's line output to a standalone recorder's RCA inputs or other uses.
Browse more XLR to RCA adapters here.
Read more about XLR connector spec and the RCA connector on Wikipedia.