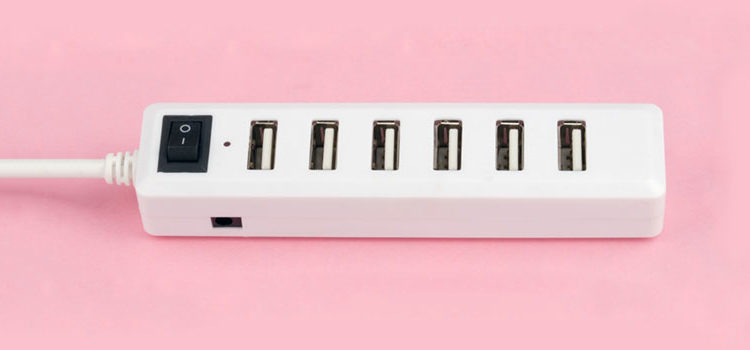 Multiport USB 3.0 hubs are very useful because they can provide you with several USB ports instead of a single one. You can use them with a laptop or a desktop computer and they're especially useful when your computer is on the floor for instance, or the ports from your computer are at an awkward angle to keep plugging and unplugging things from. With USB 3.0 hubs you can put the ports where you want them. Some USB ports even have on/off switches to virtually plug and unplug devices like external hard drives without having to physically unplug them.
The Best Multiport USB 3.0 Hubs
Cable Matters 4-Port Ultra-Mini SuperSpeed USB 3.0 Hub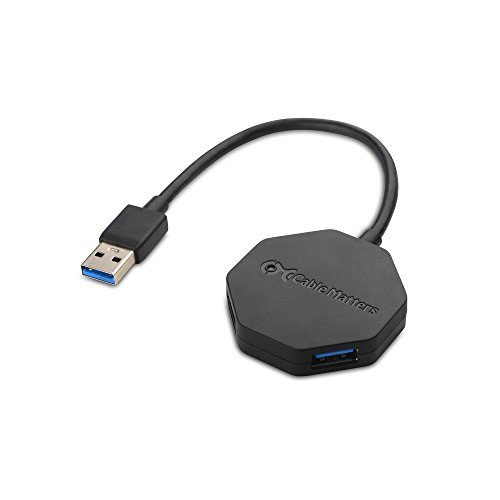 This tiny USB 3.0 hub is ideal for travel usage or use with laptops. It weighs only a single onuce and doesn't have a huge long cable so you can easily throw it in a laptop bag or backpack and take it with you wherever you go. Its four USB 3.0 ports are angled outward in distinctive octagonal pattern. Compatible with Macs and PCs and Linux.
Anker USB 3.0 4-Port Portable Aluminum Hub with 2-Foot USB 3.0 Cable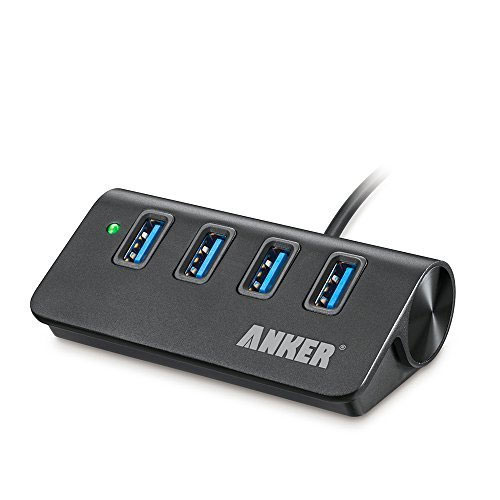 Here's another USB 3.0 hub that is ideal for desk usage. It offers four USB 3.0 ports angled upwards so it's easy to plug and unplug cables without searching or picking up the device to figure out which way the ports are aligned. It also features an LED light to indicate whether or not it's powered on. The cable stretches two feet in length, but if you need a longer cable you can always add a USB extender/USB extension cord. Compatible with Macs and PCs and Linux.
Sabrent 4-Port USB 3.0 Hub with Individual Power Switches and LEDs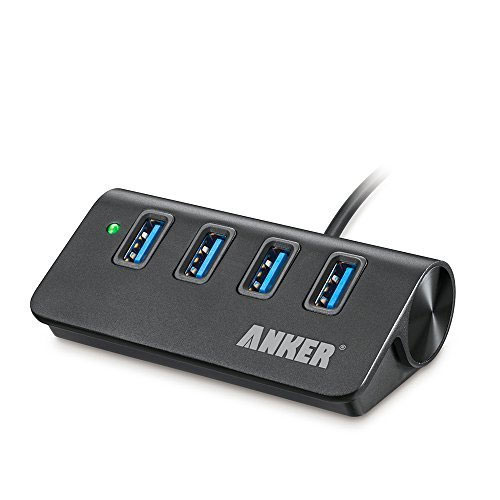 Here's another four port USB 3.0 hub but this one has individual power switches for each port. Why is that useful? It allows you to cut power to any device at the touch of a button, meaning you can virtually "plug in" and "unplug" devices without having to physically plug and unplug them, saving time for devices that you frequently but don't constantly use, like external hard drives. Compatible with Macs and PCs and Linux.
Anker USB 3.0 7-Port Hub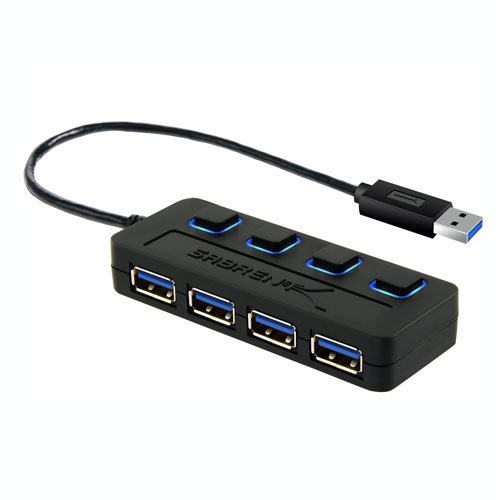 Need more than four ports on your USB hub? Here's an extremely well reviewed 7 port USB 3.0 hub that can bus-power, recharge or connect several devices at once. It even plugs into a power outlet to supplement the power provided by your computer. Compatible with Macs and PCs and Linux.