Thunderbolt is the latest high speed protocol and almost all of Apple's Macbook laptops today support it (and some PCs do as well). But there are still plenty of legacy devices out there that use Firewire cables (also known as IEEE 1394 cables). If you have a newer computer and need to connect to an old Firewire 400 or Firewire 800 device, a Thunderbolt to Firewire adapter is what you'll need to bridge that gap.
Here are our picks for the best thunderbolt to firewire adapters:
Apple Thunderbolt to Firewire Adapter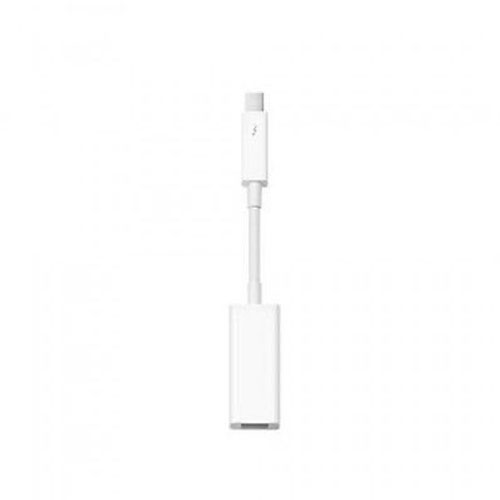 If all you need is a single Firewire port, then this Apple made Thunderbolt to Firewire adapter could be just the ticket for you. It plugs directly into the Thunderbolt port on your Macbook laptop or Mac Pro and offers a Firewire 800 port in exchange. (If you need to plug in a Firewire 400 port, you'll also need to pick up a Firewire 400 to Firewire 800 port adapter in addition to the Apple Thunderbolt to Firewire Adapter.)
Akitio Thunder Dock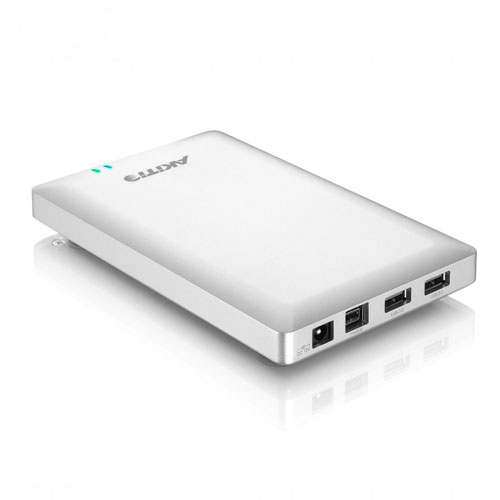 If you need a Thunderbolt to Firewire solution that also offers additional connectivity, the Akitio Thunder Dock could be a good solution. It plugs into a single Thunderbolt port but offers in the following new input ports: 1 Firewire 800 port, 2 USB 3.0 ports, two eSata ports, and an additional Thunderbolt port to daisy chain an additional Thunderbolt device to. That's a lot of ports!
OWC Thunderbolt 2 Dock with 1M Thunderbolt Cable, 4K Support, Dual Thunderbolt 2, USB 3.0, HDMI, FW800, Ethernet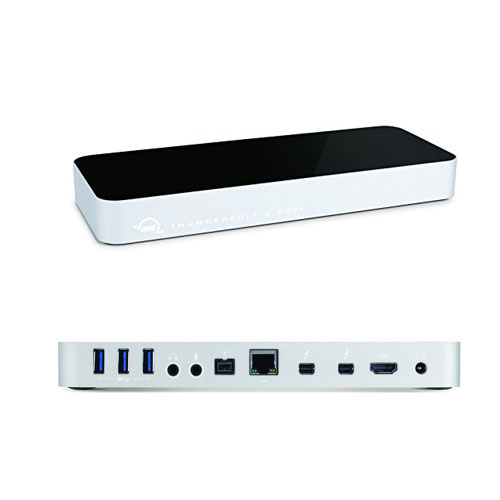 If you want even more ports out of your Thunderbolt to Firewire hub, and you don't care about eSata, here's another option. It plugs into the Thunderbolt port on your computer and offers five USB 3.0 ports, a headphone jack and a microphone port, a Firewire 800 port, an additional Thunderbolt port, an HDMI output port to connect an external monitor to, and an ethernet port for wired networking. If you're looking to build out the base station for a Macbook laptop, this is an excellent choice.