More and more laptops today are shipping without hardwired Ethernet networking ports, but the whole world isn't covered in WiFi just yet. Thankfully, USB to Ethernet adapters have sprung up to fill that gap on both Macbooks and PC laptops, as well as Google Chromebooks. Here is an assortment of the best USB to Ethernet adapters we could find, as well as USB-C to Ethernet adapters:
SIIG SuperSpeed USB 3.0 to RJ45 Gigabit Ethernet 10/100/1000 Mbps LAN adapter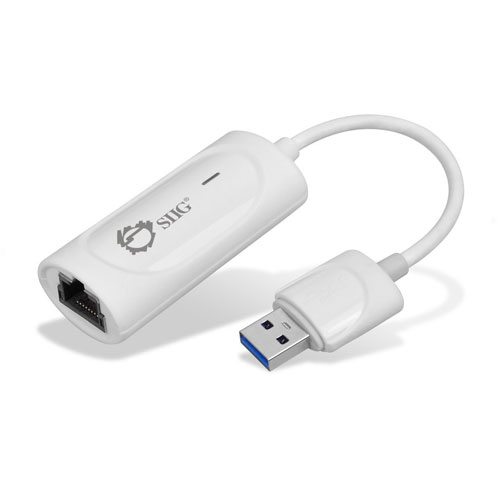 Here's a basic USB to Ethernet adapter. While it advertises itself as a USB 3.0 to Ethernet adapter, it also works perfectly well on regular old USB 2.0 ports if your laptop doesn't have USB 3.0. It works on both Macbooks and PCs and has a small light which indicates network connectivity, once you've plugged in to your Ethernet cable.
Anker 3-Port USB 3.0 HUB with 10/100/1000 Gigabit Ethernet Converter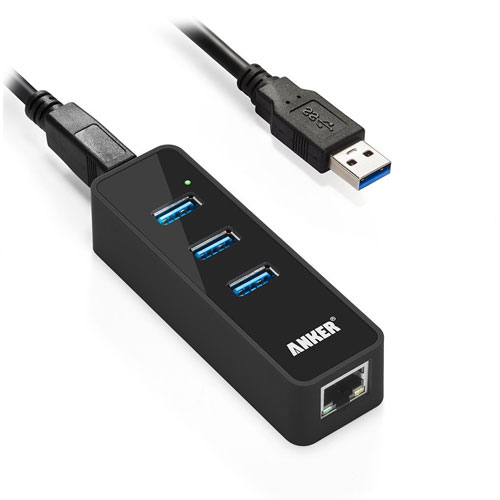 If your laptop only has a couple USB ports, it can be tricky to sacrifice one of them just to plug in an Ethernet converter. Luckily, here's a USB to Ethernet and USB 3.0 hub which plugs into your USB port and provides you with an Ethernet port and three additional USB ports. Works on Mac OS 10.6+ as well as Windows XP and higher.
Cable Matters USB Type C to RJ45 Gigabit Ethernet LAN Network Adapter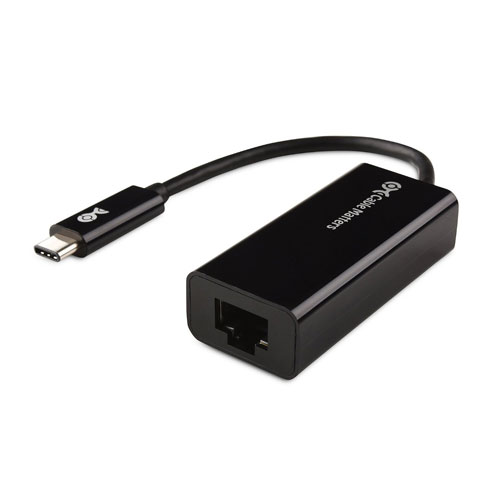 Many new laptops like Chromebook Pixels and Macbooks are shipping with only USB-C ports which are smaller than the normal USB Type A ports that we're all used to. So here's a USB Type C to Ethernet adapter for laptops with these smaller ports. It works on Macs, PCs and Chromebook Pixels.
Anker USB-C to 3-Port USB 3.0 Hub with Ethernet Adapter for USB Type-C Devices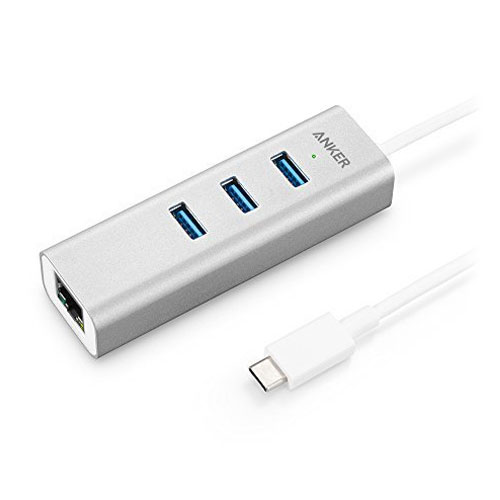 If your new laptop has only USB C ports, this is a great product. It provides you with three USB Type A ports (the normal rectangular USB ports that most external hard drives, mice and other peripherals still use) and a Gigabit Ethernet networking port. Works with Macs, Google Chromebook Pixel, and Windows computers running XP and higher.