Old fashioned power strips weren't intelligently designed for the modern era where you have too many wall warts (the bulbous boxes that often plug into power outlets) to fit them directly next to each other. Thankfully, some modern power strips take this into account with clever and unique layouts that allow you to plug in even the biggest AC adapters next to each other.
Best Flexible Power Strips & Surge Protectors
Accell PowerSquid Outlet Multiplier with 5 power outlets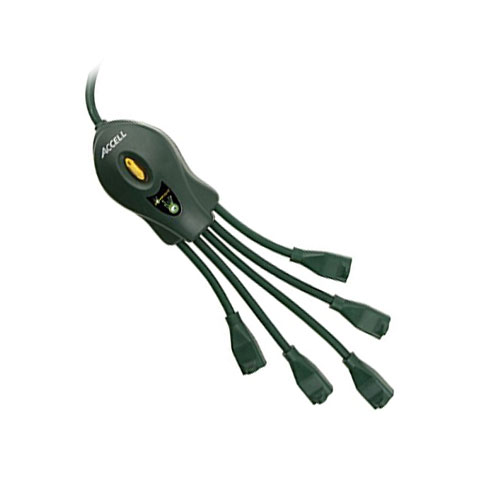 What if a power strip wasn't a power strip at all? Here's a flexible power strip without the strip itself, instead this is an octopus design with room for up to five devices to be plugged in at once, with none of them crowding the other four devices for space. This model is available in 3 foot, 6 foot, and 15 foot varieties.
Safemore 10-Outlet 4-USB Surge Protector Power Strip Power Socket Strip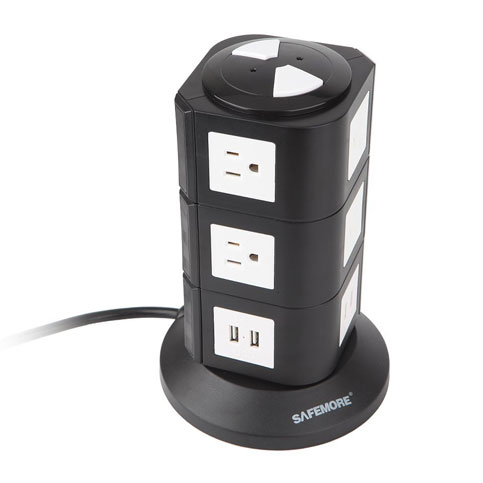 This clever 10 outlet power adapter features three power sockets per side, laid out intelligently so even large AC adapters won't conflict with each other. It even includes four USB power charging ports.
Belkin 12-Outlet Surge Protector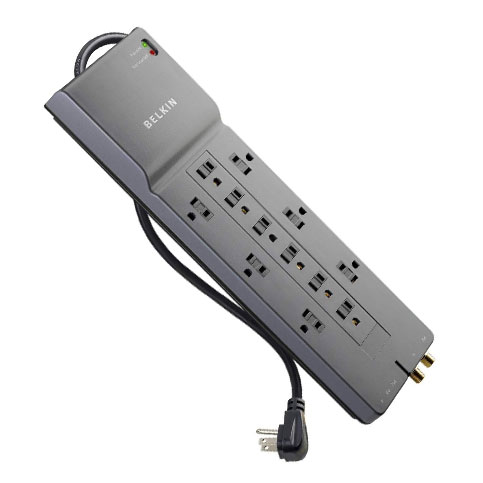 Need even more outlets from your new power strip? This surge protector flexible power strip offers 12 outlets, six of which are evenly spaced quite far apart on the power board (with an additional six outlets available closer together in the middle strip). This power strip is available in different lengths as well (6ft, 8 ft, 10ft and 12ft).
Quirky PVP-1-WHT Pivot Power 6 Outlet Flexible Surge Protector Power Strip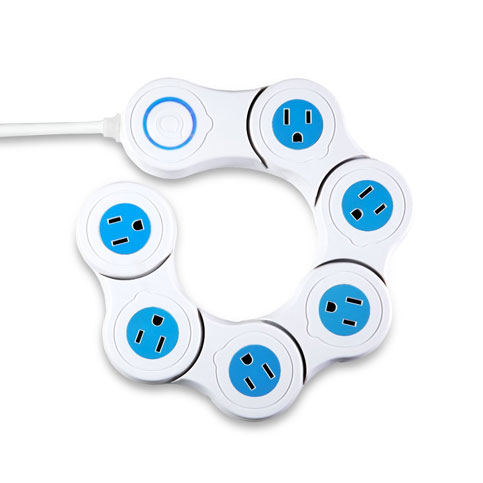 Power strips aren't usually playful, but this one is. It's a six port power adapter/surge protector that bends according to however you'd like to twist it. It's available in blue, black, purple, red, pink and green, and features a six foot long extension cord.