HDMI cables are useful for a variety of purposes, like hooking up a Blu Ray player to a television, or hooking up a laptop with HDMI out to a second monitor that accepts HDMI input. Here are some of the best HDMI cables available with the most highly rated customer reviews. We'll separate these by length, since you probably already know the right length cable you need for your specific HDMI cable usage. As always, we recommend you use a measuring tape before ordering a cable of a specific size, just to make sure you're getting the appropriate length.
The best short HDMI cables:
Mediabridge 1 Foot HDMI Cable – High-Speed Supports 4K, Ethernet, 3D and Audio Return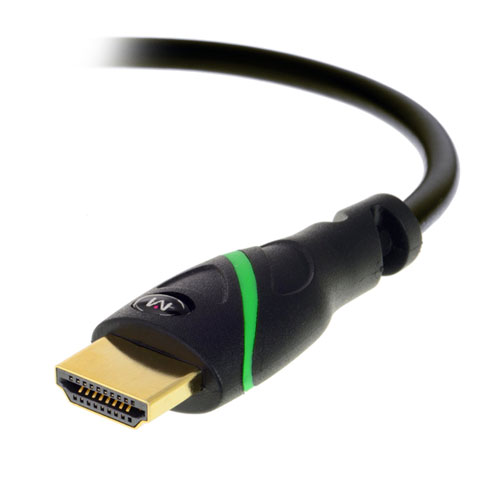 This is a 1 foot HDMI cable with very positive ratings on Amazon. Hundreds of customers have used this 1 foot HDMI cable and had no complaints. Short HDMI cables like this 1 foot HDMI cable are useful when you're looking to connect two devices to each other, space is at a premium (you don't want to waste space on extra cable you're not going to use), and you won't need to move the two devices apart anytime soon, necessitating a longer cable to connect them.
Exheed 3 Foot HDMI Cable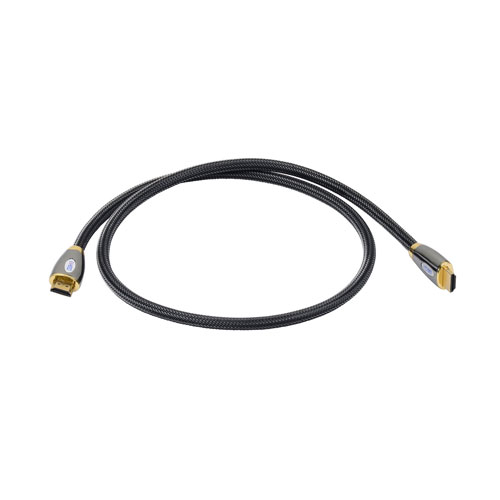 In the same vein, here's another short HDMI cable that's got very good reviews on Amazon. It measures 3 feet in length which can give you a bit more wiggle room than a 1 foot cable like the model above, and it even comes with an HDMI right angle adapter, in case you don't have space to have an HDMI cable wrapping behind the device you've got it plugged into (such as in a cramped entertainment system).
The best medium length HDMI cables:
Monoprice 6 Foot HDMI Cable = Supports Ethernet, 3D, 4K and Audio Return

This basic no frills HDMI cable measures 6 feet in length and gets great reviews from hundreds of Amazon customers. It also comes in a variety of colors including black, white, red, green, blue and purple and orange and yellow.
Aurum 12 Foot Hdmi Cable with Ethernet – Supports 3D & Audio Return Channel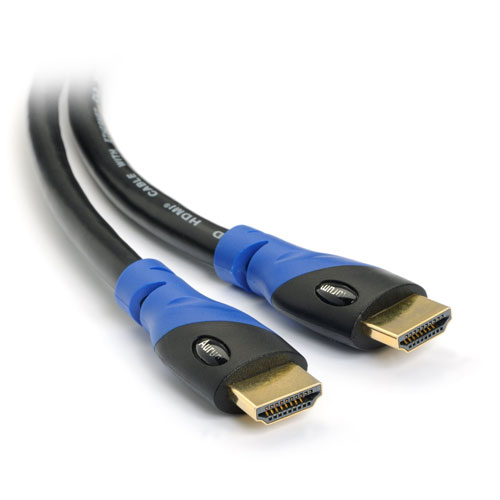 This HDMI cable is 12 feet long and gets really fantastic reviews from Amazon customers. It does exactly what you'd expect it to do, and nothing else.
Mediabridge 1 Foot HDMI Cable – High-Speed Supports 4K, Ethernet, 3D and Audio Return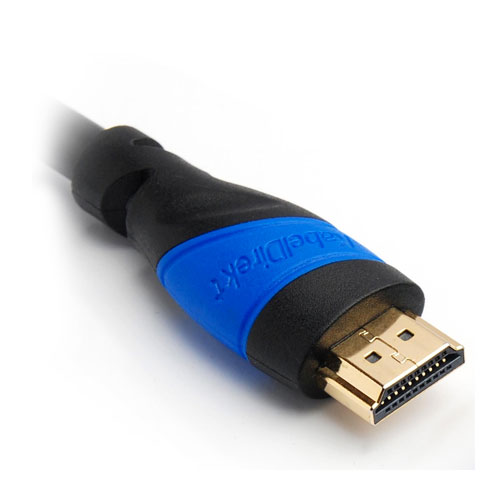 KabelDirekt (20 feet) HDMI Cable (1080p 4K 3D High Speed with Ethernet ARC)
Here's a 20 foot HDMI cable for all your 20 foot HDMI cable needs. It comes highly reccomended by Amazon customers and supports 4K and 3D if you need that sort of thing.
The best long HDMI cables:
Twisted Veins 50′ High Speed HDMI Cable + Right Angle Adapter and Three Micro Velcro Cable Ties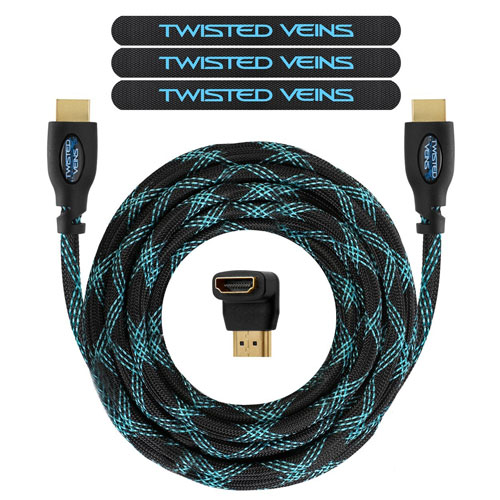 Sometimes you need a really long HDMI cable. So here's a 50 foot HDMI cable that's highly reviewed on Amazon for just those occasions. The reason why we recommend this one is that it comes with an HDMI right angle adapter and some velcro cable ties, which you might very well need for cable management if you're not using all 50 feet of this HDMI cable at once.
The longest HDMI cable setups:
HDMI cables tend to max out at about 50 feet in length. At longer lengths they become unreliable and may stop working or may transmit signals only partially or incorrectly. If you absolutely do need to string HDMI cable over a distance longer than 50 feet, you can use HDMI extenders to couple together two long HDMI cables. Additionally, there is a protocol called HDMI over Ethernet which allows you to send HDMI signals over a much longer ethernet cable and then convert them back to HDMI to plug into your device.