Sometimes you need to connect a computer with a Mini Displayport (or Thunderbolt port) to an external device with a DVI input port. Note that for our purposes, Mini Displayport and Thunderbolt are the same types of port, so we'll use those terms interchangeably in this article.
Example uses for Thunderbolt & Mini Displayport to DVI adapters and converters:
You might need a Mini Displayport to DVI adapter if you're connecting your Macbook to a video projector, or an external display or external monitor.
The Best Thunderbolt & Mini Displayport to DVI adapters:
VicTec Mini DisplayPort Thunderbolt To DVI VGA HDMI TV Adapter Cable 3 in1 for MacBook iMac Surface Pro Surface Pro 3 ThinkPad X1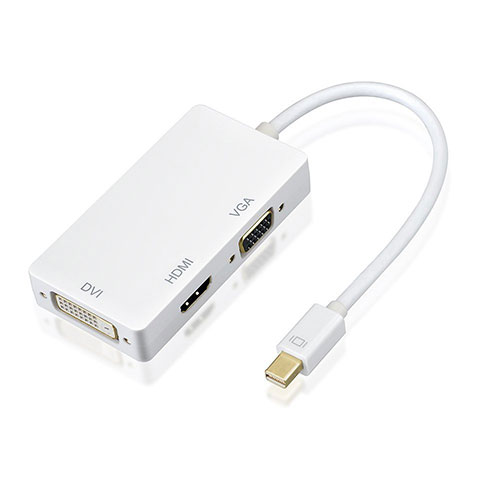 This Mini DisplayPort/Thunderbolt to VGA adapter has three outputs: HDMI, DVI and VGA (all three computer video standards), allowing you to connect to virtually any monitor. Note that since this is a converter, you'll also need an HDMI cable, VGA cable, or DVI cable to connect to the external display device itself.
Apple Mini DisplayPort to DVI Adapter (MB570LL/B)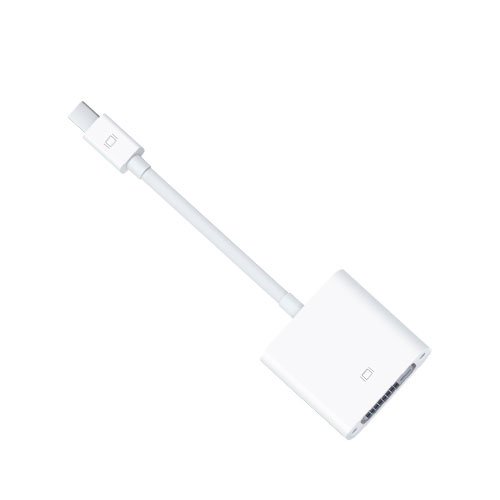 This Apple-made Mini Displayport to DVI adapter will allow you to connect your Macbook Air, Macbook or Macbook Pro to a video projector or external monitor that accepts DVI inputs. (It will also work with non Apple-made products with Mini Displayports.) Note that this adapter does not include the DVI cable itself, so you'll need to supply your own, or get an adapter with both ends of the cable like the next item in this list.
Cable Matters Mini DisplayPort (Thunderbolt™ 2 Port Compatible) to DVI Cable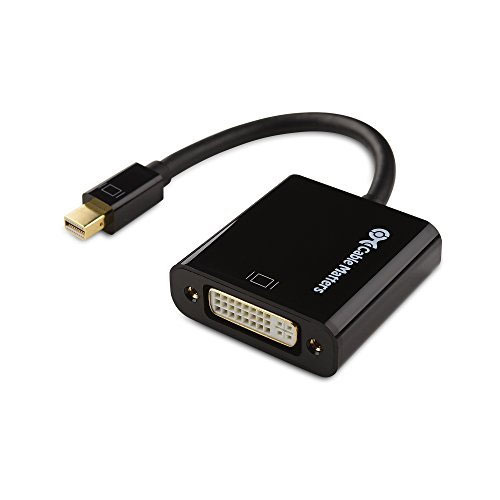 This Mini Displayport to DVI cable will connect a laptop to an external monitor or video projector without any additional cables. It is available in both black and white color options and comes in models ranging from 3 feet all the way up to 25 feet in length.