As long as you've got a USB port, you can hook your computer up to a DVI device, such as an external display, with one of these USB to DVI converters. Note that these converters often require you to install special software provided by the manufacturer on their website or included on a CD.
Example uses for USB to DVI adapters and converters:
You might want to put together a dual monitor setup for your computer, but your computer only has a single DVI output (or even no DVI outputs at all). You can add that monitor (or second monitor) using a device like this one.
Best USB to DVI adapters and converters:
StarTech USB to DVI External Video Card Multi Monitor Adapter with 1920×1200 Graphics Cards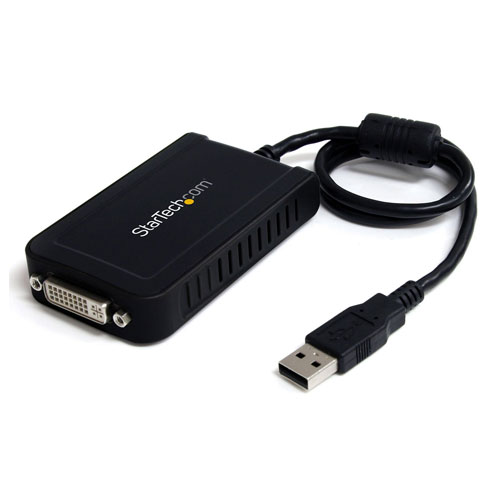 This USB to DVI video converter works on both Macs and PCs and provides you with an additional external display option. This product comes with software on an installation CD but you can also download it from the manufacturer's website.
It also works with either USB 2.0 or USB 3.0 ports.
Anker Dual Display Universal Docking Station with DVI/HDMI, Audio, Gigabit Ethernet, 6 USB ports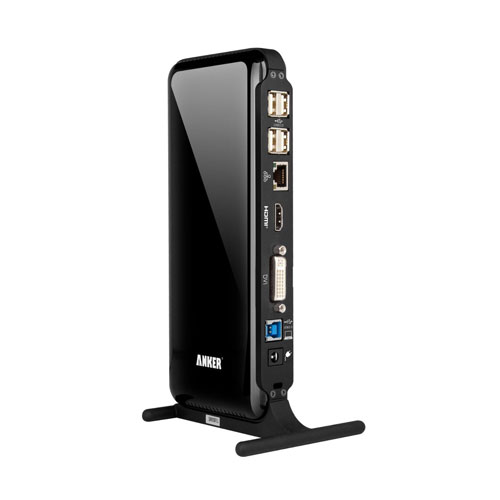 This item is more than just a USB to DVI external display converter, it offers additional USB ports, an HDMI port, ethernet networking, and even a headphone jack. It stands upright on your desk so it's easy to access, but it's also less portable.
Note that it requires USB 3.0 port to work at USB 3.0 speeds and it works on Windows PCs only.
Plugable USB 3.0 to VGA / DVI / HDMI Video Graphics Adapter for Multiple Monitors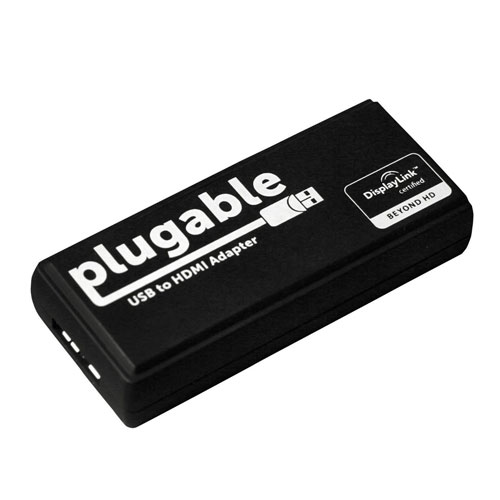 This is a simple USB to DVI adapter that also comes with an additional DVI to VGA plug, meaning you can "daisy chain" the two adapters together to output either DVI or VGA from a USB port.
Note that it only supports Windows PCs and comes with special software that needs to be installed in order for it to work.
J-Tech Digital ® USB 3.0 Dual-Head Graphics and Gigabit Ethernet Adapter (HDMI up to 2560×1440 and DVI / VGA 1920×1200. Supports Windows 10, 8.1, 7, XP)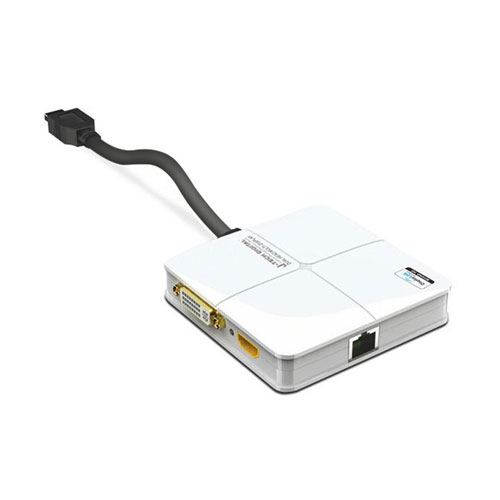 This USB to DVI converter provides not only DVI output to connect to an external display, but also HDMI and an ethernet networking port. Note that this item supports Windows PCs only (not Macs).