Headphone splitters are incredibly useful devices: they allow you to take the audio out port from any device with a normal size headphone jack– such as a phone, mp3 player, laptop, radio or another device, and turn it into two ports. For example, you might take an iPad on a plane flight and want to split the headphone out port so both you and another person can watch a movie with their own set of headphones. Or, you might want to split the output from your cell phone to go to multiple sets of headphones so two people can listen to music at the same time.
Most headphone splitters will split a single output into two 1/8th inch audio ports, but specialty headphone splitters can take that audio signal and split it into more ports so even more headphones can be plugged in.
The Best Headphone Splitters:
StarTech MUY1MFFS 3.5mm Male to 2 x 3.5mm Female Slim Stereo Splitter Cable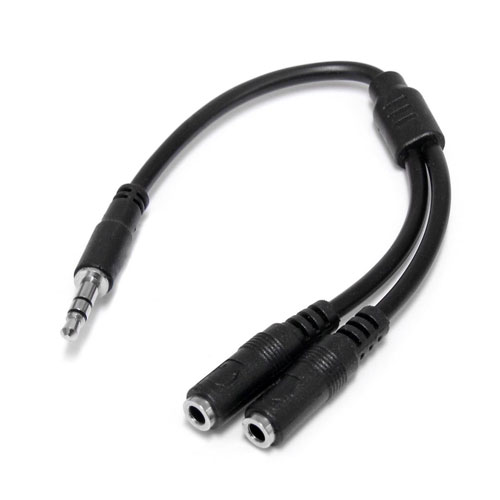 This basic headphone splitter is no-frills and comes at a no-frills price too. One side plugs into your audio device (i.e. phone or computer or radio) and the other end gives you two normal-sized headphone jacks. It comes in a single color: black and measures about four inches long.
Generic 3.5mm Jack Splitter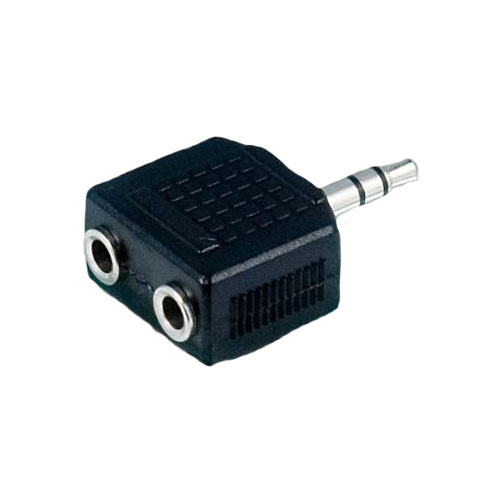 Here's another headphone splitter that's even smaller. Unlike the model above, this headphone splitter doesn't include a cord, which could either be good or bad, depending on your use requirements. If you expect your audio device to be in a pocket (such as a phone or MP3 player), you might prefer a headphone splitter with a cord. But if both cords are going in similar directions, this compact headphone splitter might be better.
eBerry 3.5mm 6 Inches Headset Adapter Headphone Splitter Speaker Splitter Headphone 1 in 2 out 1 Device for 2 People (Pink)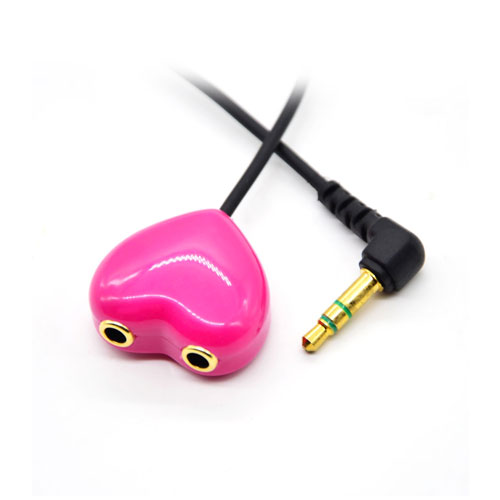 This is one of the cutest headphone splitters available: the port output section is shaped like a pink heart (a similar model also comes in other colors). Note that the male end of this headphone splitter is shaped at a right angle, not straight, so for some uses (like pocket use) this might be a little bit awkward or prone to slipping out.
Gift Republic Headphone Splitters, Penguins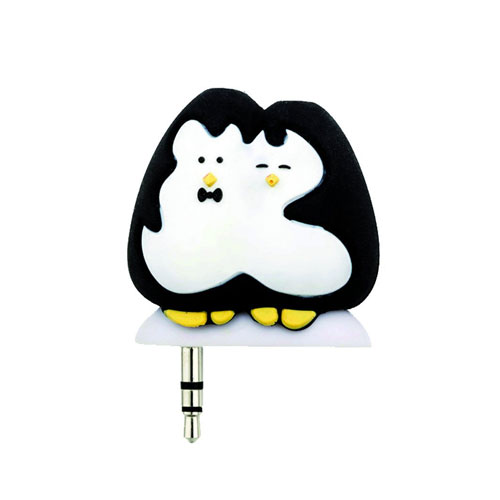 Here's another super cute headphone splitter: this one comes in the shape of two penguins. The two headphone ports are on top of the penguins' heads. Unlike some other headphone splitters, this particular model doesn't come with a cord and instead plugs directly into your phone or another device.
Y Shaped Headphone Splitter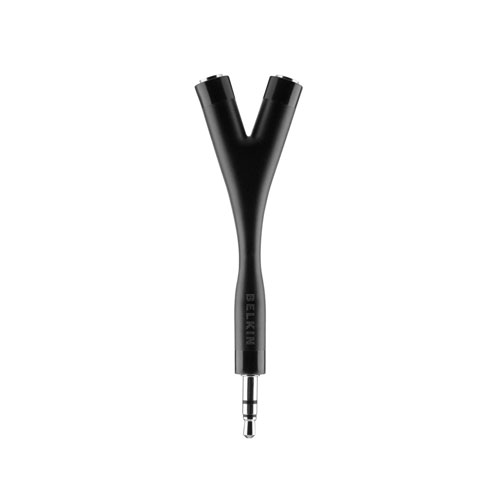 Here's another stylish headphone splitter in the shape of a simple Y. It's made of hard plastic and comes in black. It might work better for some uses but not uses where you need a flexible cord that has some "give" to it, in those cases, we'd recommend a headphone splitter with a cord where the splitter part doesn't directly plug into your phone or laptop.
Five Way Headphone Splitter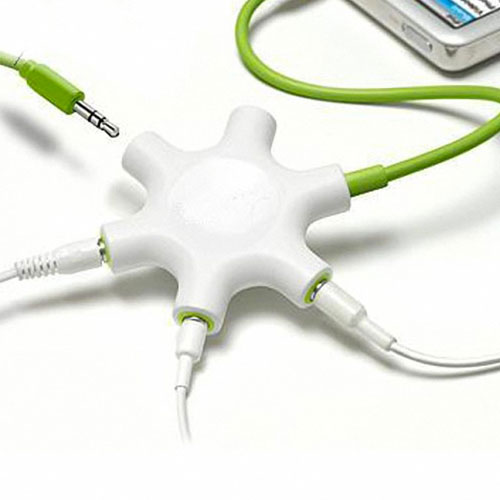 If you need a headphone splitter that splits your audio signal into more than just two ports, this five-way headphone splitter is for you. Share your music with up to five friends. It's available in several different color options and is made of plastic.