1/8th inch to ¼ inch headphone adapters help you convert a normal stereo headphone plug to be used with a device that has a larger quarter inch headphone port, or vice versa. These can be especially useful when your device is an older or higher end audio player and you have a pair of modern headphones with an 8th inch plug. (Note: the opposite adapter exists too: a 1/4th to 1/8th inch stereo adapter.)
The Best 1/8th Inch Stereo Headphone to ¼ Inch Headphone Adapters:
YCS Basics All Metal 1/8″ (3.5mm) Female to 1/4″ (6.3mm) Male Stereo Headphone Adapter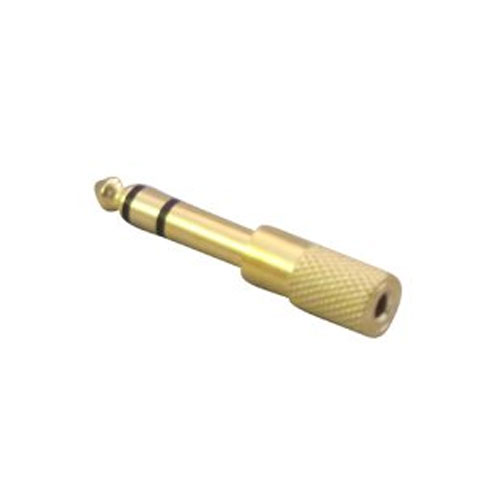 This eighth inch to quarter inch headphone adapter does what the name says: it helps you plug in your modern headphones with the smaller jack into devices with larger audio output ports. It is gold plated in color and features a textured sleeve that makes unplugging your headphones when you're doing using them easier.
Premium High Quality Adapter Stereo Plug 3.5mm M to 1/4″ F Adapter Metal – 3.5mm Stereo Plug to 6.35mm (1/4 Inch) Stereo Jack Adaptor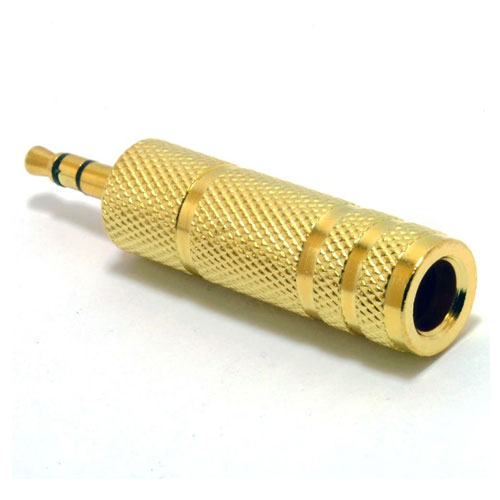 For when you need to plug headphones (or other audio cables) with the larger quarter inch jack into a smaller 1/8th inch port, this adapter is your problem solver. Just like the headphone adapter above, this large-to-small headphone adapter has a textured sleeve so you can easily get a grip on it when it's time to unplug your audio cables after using it.