Thunderbolt to Ethernet networking adapters are very handy especially on newer computers like Macbook Airs and Macbook Pros that don't have ethernet wired networking ports. They allow you to plug into your laptop's Thunderbolt port on one end and then provide a legacy ethernet networking port on the other, so you can get connected to the internet at faster speeds than WiFi allows, or in places where there is no Wifi.
Here are some of the best Thunderbolt to Ethernet adapters:
Apple Thunderbolt Gigabit Ethernet Adapter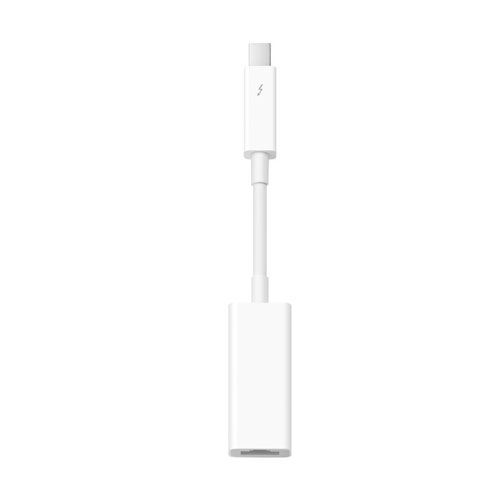 The original Thunderbolt to Ethernet adapter that came out was Apple's own model. It is just about as simple as it gets: it provides a Thunderbolt plug on one side, and an Ethernet port on the other. This adapter requires a Mac running OS 10.7.4 or later and a computer with a Thunderbolt port, of course.
Kanex KTU20 Thunderbolt to Gigabit Ethernet Plus USB 3.0 Adapter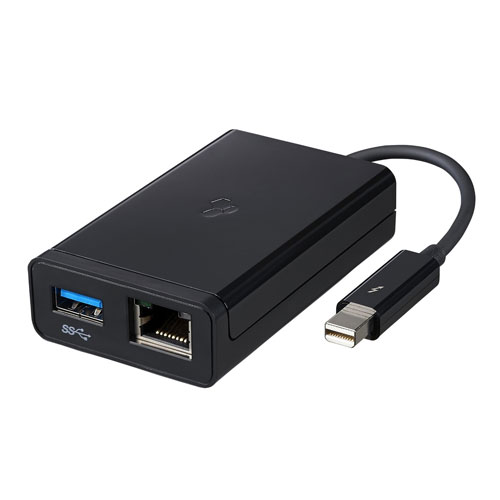 This Thunderbolt to Ethernet adapter goes from Thunderbolt on your Macbook Air or Macbook Pro running Mac OS 10.8.4 (or PC laptop with Thunderbolt running Windows 7 or higher) to a Gigabit Ethernet port and even gives you an extra USB 3.0 port to boot. This model is available in black.
Belkin Thunderbolt 2 Express HD Dock with 1-Meter Thunderbolt Data Transfer Cable, Mac and PC Compatible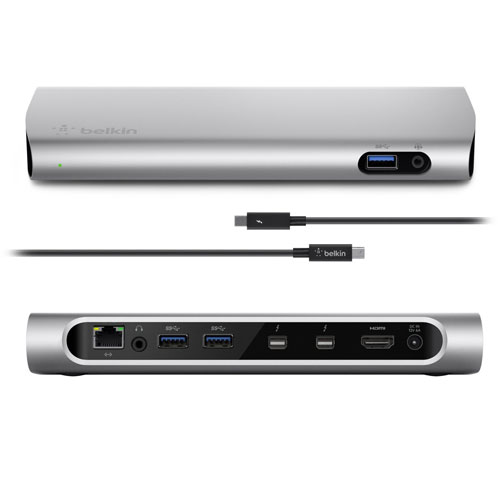 Need even more ports? Here's a Thunderbolt to Ethernet solution that provides not only a Gigabit Ethernet and 3 USB 3.0 ports but also an additional Thunderbolt port to hook up other devices like Thunderbolt hard drives, two headphone/microphone jacks, and an HDMI output port to hook up a TV or external computer monitor.