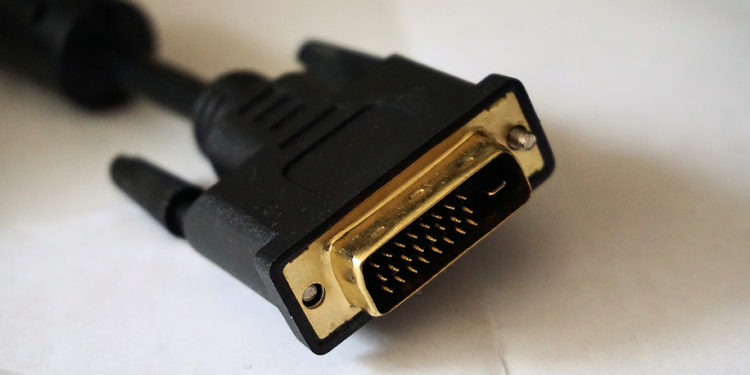 If you're like us, you're probably in spring cleaning mode. Maybe you're inspired by Marie Kondo to organize your home and get rid of items that don't spark joy or being cooped up all winter has you yearning for a tidier home. When it comes to electronics, especially all the random accessories and cables, it's hard to know what makes sense to keep and what you should send for recycling. This guide will give you some basic rules to follow so you make sure you're holding on to useful adapters and cables, while chucking the rest.
Cables & Adapters to Keep
1. Lightning Cables
Lightning cables are the charger for most Apple products, including iPhones, iPads, and computer accessories like wireless keyboards and mouses. If you buy Apple products, keep every lightning cable you get your hands on. You may even want to buy some extra cables to keep on hand for when you need to charge all your devices at once.
2. HDMI Cables
There are so many uses for HDMI cables these days, that you should never throw one out unless it's worn and broken. HDMI cables are now the standard for home theater set-ups and computer monitors. Keep any extras on hand for future needs.
3. Micro-USB
This is the USB cable used by most of the latest models of smartphones, tablets, cameras, and even smart home devices. Because they're so common, we recommend keeping every Micro-USB cable you have that is in good condition.
4. Mini-USB
Used frequently by phones, hard drives, and digital cameras, these cables have somewhat been replaced by Micro-USB on newer gadgets. However, you should keep Mini-USB cables around, especially if you're still using a gadget that utilizes them. Otherwise, keep one on hand so you have it if you need it.
5. USB 3 Micro-B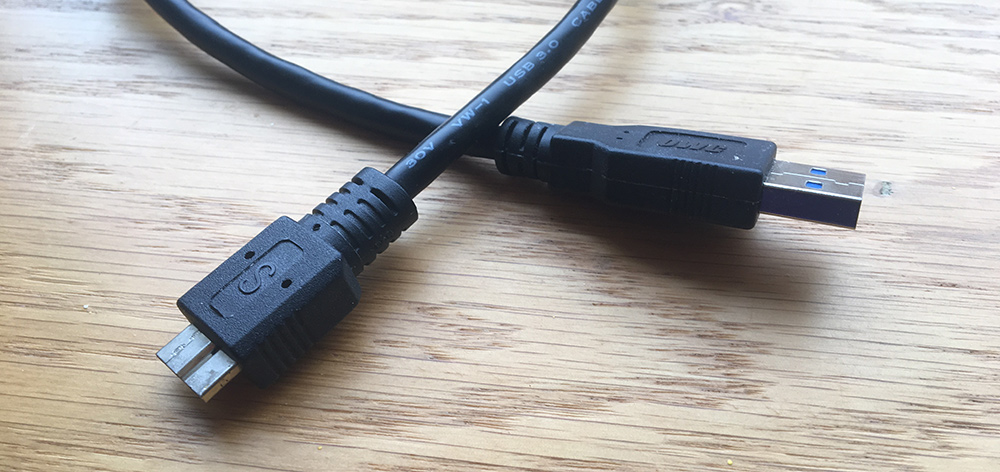 You may not have any of this oddly shaped cable in your home, but if you use external hard drives to back up your computer you might have one or two around. The USB 3 Micro-B is being phased out for USB Type-C with many electronics, but keep at least one or two on hand, especially if your hard drives or smartphones need them.
6. Thunderbolt Adapters
While these Apple adapters are being phased out for Thunderbolt 2 and USB Type-C many Mac still have a Thunderbolt adapter. If you're a Mac user, keep one or two on hand for future use.
7. USB A to B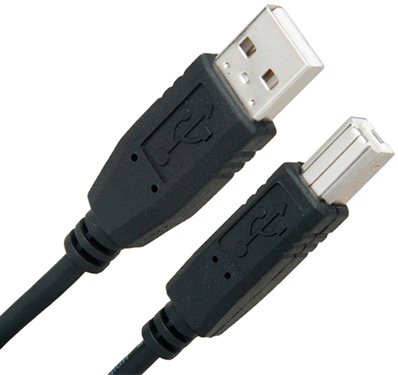 If you have one of these cables lying around, you probably picked it up with a hard drive or printer. Keep at least one on hand for those situations where you need to hook-up for a quick file transfer or to print a document.
8. 3.5mm auxiliary
The audio cables are still useful in a world that seems to be more and more wireless. They're frequently used in home audio set-ups, perfect for connecting smartphones with headphone jacks to a car or home stereo, or even for TV sound hookups. Keep any 3.5mm auxiliary cables you find.
Cables & Adapters to Toss or Recycle
1. Frayed Cables
Even if it's a useful cable, any cords that are frayed, split, or broken should be thrown away or recycled. Buy replacements because soon they will be at the end of their usefulness and will stop working entirely. There's no reason to keep them in your junk drawer.
2. Proprietary Cables for Electronics You Don't Own Anymore
While some electronics use standard USB or HDMI cables, other use specialty cables for charging or connecting to your computer or TV. Unless they work with the latest model that you've bought, you're never going to use them again. Your best choice is to recycle them so they're not taking up space in your home.
3. Apple 30-pin Charging Cable
These cables came with the original iPhones, iPods, and iPads, but have become obsolete since the introduction of the lightning cable in 2012. Unless you're still using your old iPod, feel free to recycle these outdated cords.
4. DVI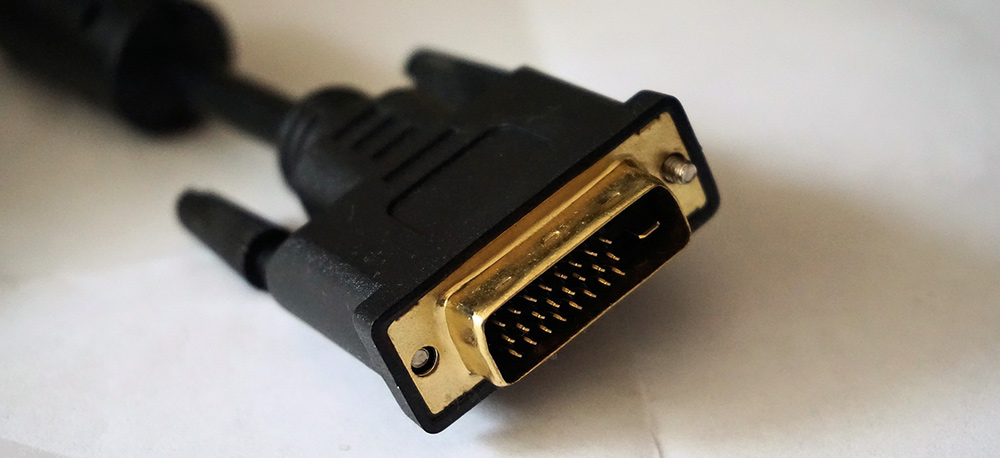 Talk about dated, many young people have never even seen a DVI cable. Digital Virtual Interface was originally created in 1999, and while it was once the standard for connecting computer monitors, it's since been replaced by Displayport and HDMI. If you have any kicking around in your drawers, now is the time to recycle them.
5. VGA
Another outdated monitor cable, you'll rarely find a monitor with a VGA port on it. Unless your VGA cable is hooked up to a monitor you're using, feel free to toss it.
5. RCA (Composite) Cables
While these red, white, and yellow cables use to be the standards for connecting VCRs, DVD players, and video game systems with your TV, they are now completely obsolete thanks to HDMI and optical cables. Unless your cable is currently hooked up to something, feel free to donate or recycle your RCA cables.
6. S-Video Cable
The "S" in S-Video stands for standard definition. Since we now live in a high definition world, there's little use for the well outdated video cables. You probably don't even have any electronics with an s-video port, so go ahead and toss this cord.
Tips for Storing Cables and Adapters
There's no point in keeping useful cables and adapters if you can't find them when you need them. Using a few organizational tips, you can create a system so your cables are nicely organized and easy to find. Feel free to use one or all of these tips to help you keep your home organized.
Keep cables & accessories with their electronics – The charging cable and card reader for your digital camera should go in your camera bag. Store extra HDMI cables in your entertainment center. Keep the adapters for your laptop in your desk. That way you'll have what you need close to where you need it.
Have a storage box – Keep all of your cables and adapters organized in a specific location like a storage box or a drawer. Keep cables neat and untangled by using small plastic bags or velcro cable ties.
Hang Cables – If you have some extra space in a closet or on the back of a door, you can use hooks to hang your extra cables. This way it's easy to find them and they won't get tangled.