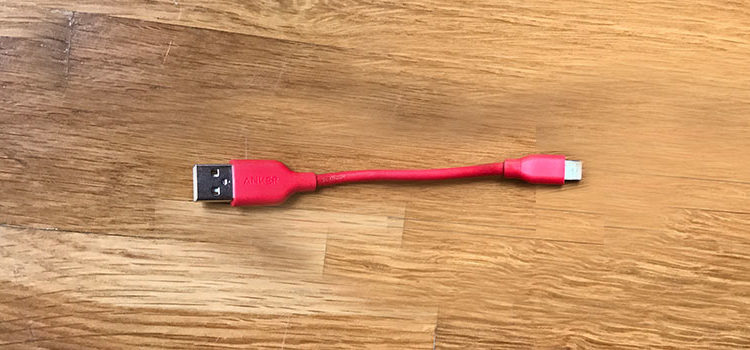 Short USB to Lightning cables (or Lightning to USB cables depending on how you look at it) are very useful, particularly when you're plugging in portable iPhone charger battery packs and you don't want to use a ridiculously long 3 foot Lightning cable. Thankfully there are several short Lightning to USB cables and cords that can help charge your iPhones and iPads without a long cable.
Here are some of the best short Lightning cables:
Zeskit Lightning to USB Cable Charging and Syncing for iPhone iPad and iPod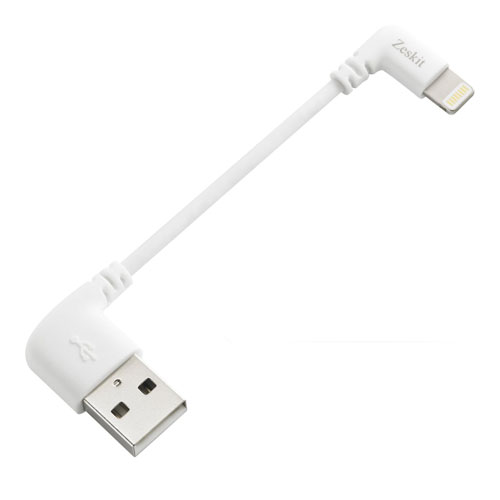 Here's a 4 inch (10cm) short Lightning to USB cable that's ideal to use when you plug your iPhone into a portable charging battery pack. It comes in white and both the Lighting and the USB ports are at right angles, meaning you can twist the cable and plug it into both your iPhone and a battery pack and then stack the two on top of each other with the iPhone sitting on top of the battery.
AmazonBasics Apple Certified Lightning to USB Cable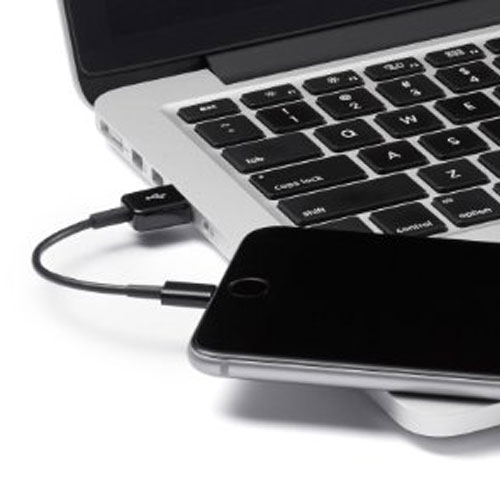 Here's another 4 inch (10 centimeter) short Lightning cable, and this one is more traditional, without right angle plugs like the last item in this list.
It's available in both black and white and is so short it doesn't even need to be coiled to keep the excess cable neat.
Lightning to USB Short Keychain Cable for Apple iPhone 6 Plus / 6 / 5s / 5c / 5, iPad Air 2 / iPad Air/ iPod touch/ Nano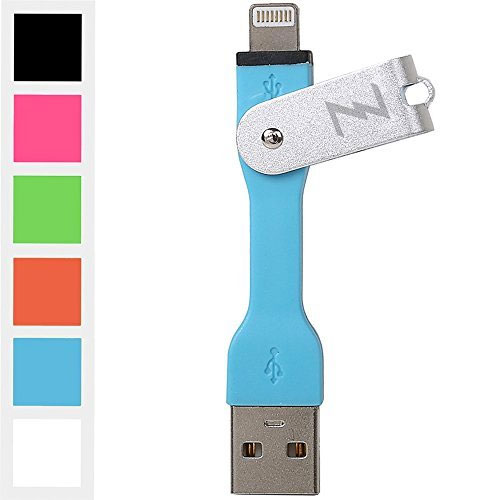 If you're looking for a very short Lightning cable, it's hard to get shorter than this Lightning USB keychain stick. The iZapp Lightning to USB keychain can be taken anywhere on your set of keys and comes in six different colors. It measures about 2.7 inches long (6 cm) and is made of flexible rubber. Plus since it's a keychain stick you can attach it to your keys and never have to worry about losing it.
EZOPower Short 8-Pin Lightning to USB Charge & Sync Lockable Cable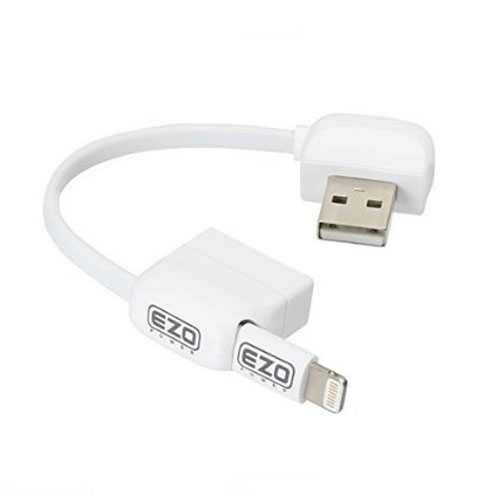 Here's another one of the shortest Apple Lightning cables available. When extended it reaches 4 inches in length but it folds and locks into a closed loop for easy transport. It comes in white and can easily be clasped around a keychain to go anywhere in your pocket or be looped around another cord or cable. This can be especially handy if you're prone to lose small objects.
CS88 USB Lightning Charger Portable Travel Cable for iPhone, iPad/Mini/Air, iPod Nano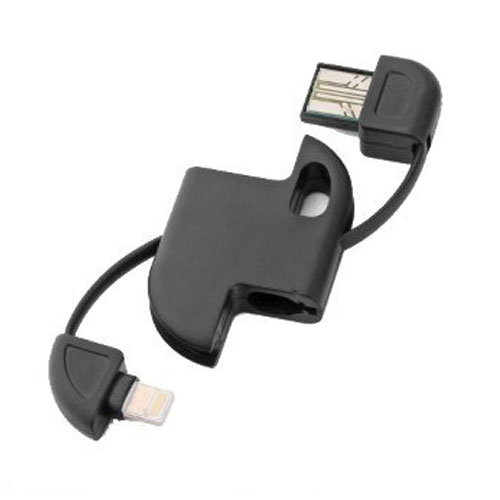 This is the smallest Lightning cable available: it folds into a black oval about 2 inches long. When it's fully extended, the Lightning to USB cable is 3 inches long and is flexible to plug in to charge your iPhone or iPad at virtually any angle.
Factors to consider when choosing a short Lighting cable
Length – This one is obvious, but there's quite a difference between a 1 foot Lightning cable and a 3 foot Lightning cable (which is the normal charging cable length that Apple ships with its devices). What you need will dictate what you'll get.
Flexibility – Not every short Lightning cable is super flexible. Some of them are but others don't twist and bend nearly as much. Consider how flexible you will need your short iPhone or iPad charging cable to be.
Color – Short Lightning cables come in all colors so you've got a choice to make here. You aren't just restricted to black or white.
How easy is it to lose? Since you're looking for a short Lightning charging cable, any cable you might be considering will probably be small. If you're the sort of person that easily loses small things you may want to consider a cable that hooks on to your keychain, like a few of the models listed in this article do. That way it's very difficult to lose your iPhone charging cable… well, unless you frequently lose your keys too!
Looking for a long lightning cable? Check out our related article: The Longest Lightning Charging, Sync Cables for iPhones & iPads.