USB Type C adapters (or USB-C adapters) are extremely useful in a variety of scenarios. Some newer laptops like the new Macbook and Chromebook Pixel only have USB C ports instead of the "normal" USB Type A ports that everyone is used to by now. USB Type C ports will become more and more common in the future as computers become thinner because Type C is a fraction of the height and width of legacy USB Type A ports.
Example uses for USB Type C to Type A Adapters
You might have a laptop like the new Macbook that only has a single USB type C port, but you want to plug in a USB external hard drive that only has a USB type A plug, so you need a USB-C adapter to help bridge that gap.
The Best USB Type C to Normal USB Type A Adapters
USB-C to USB-A Adapter Converter Connector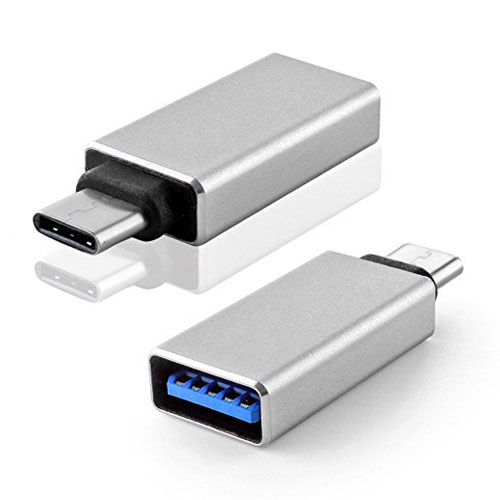 This USB adapter plugs into your computer's USB Type C port and provides you with a normal size USB Type A female port for you to plug accessories into. It features a sleek silver finish and does not require additional software or drivers to work. It functions on both Macs and PCs and works with USB 2.0 and USB 3.0 devices.
Oittm 14.5V USB 3.1 Type-C Male to USB 3.0 Type-A Female with Type-C Charging Port for MacBook Devices, Silver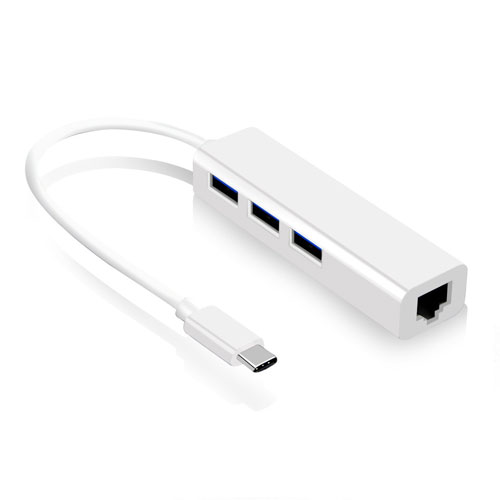 This might look a lot like the USB Type C to Type A adapter above, but it features one additional perk: in addition to offering a normal sized USB port to plug peripheral devices like hard drives or mice into, it also offers a USB C port. Why might you want an extra USB type C port? Well, if you have one of the increasing numbers of laptops that uses USB-C for charging, you can use it to charge your laptop even while you have a USB type A peripheral plugged in. Neat!
Rademax Type C USB 3.1 Hub to 3-Port USB 3.0 Hub with Gigabyte Ethernet Adapter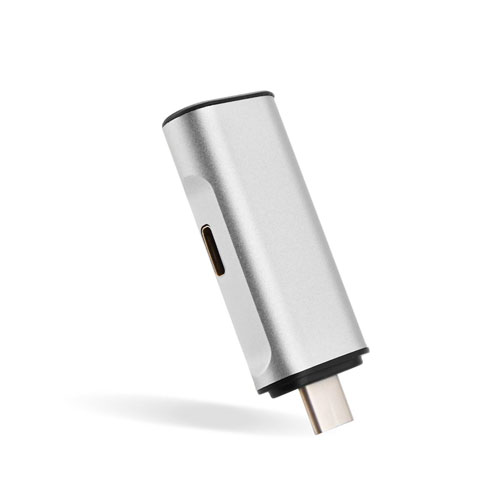 Sometimes you need more than just a single USB 3.0 port, and for those times this device can come in handy. It plugs into your computer's skinny little USB C port and provides you in exchange with three normal, full size USB Type A ports and even an ethernet port for wired networking that might come in handy too.
Related USB C Adapters and Accessories:
USB Type C Data Sticks, Thumbdrives, USB-C Flash Drives, and USB C Keys
The Best USB C Adapters for the new Macbook & Macbook Pro, Chromebook Pixel
Best USB Type C to Normal USB Type A Adapters
USB-C to Headphone Jack Adapters for Cell Phones, Laptops & More